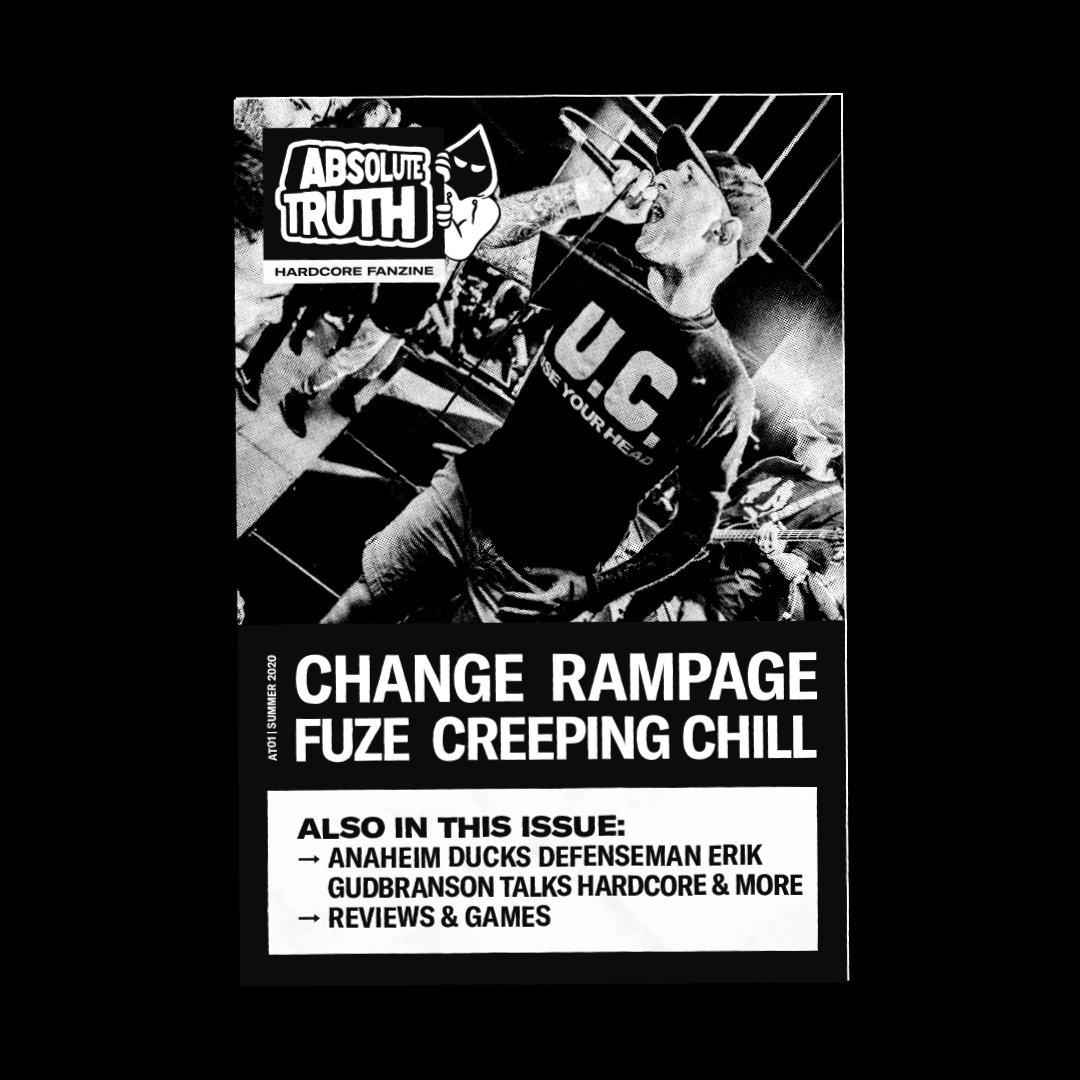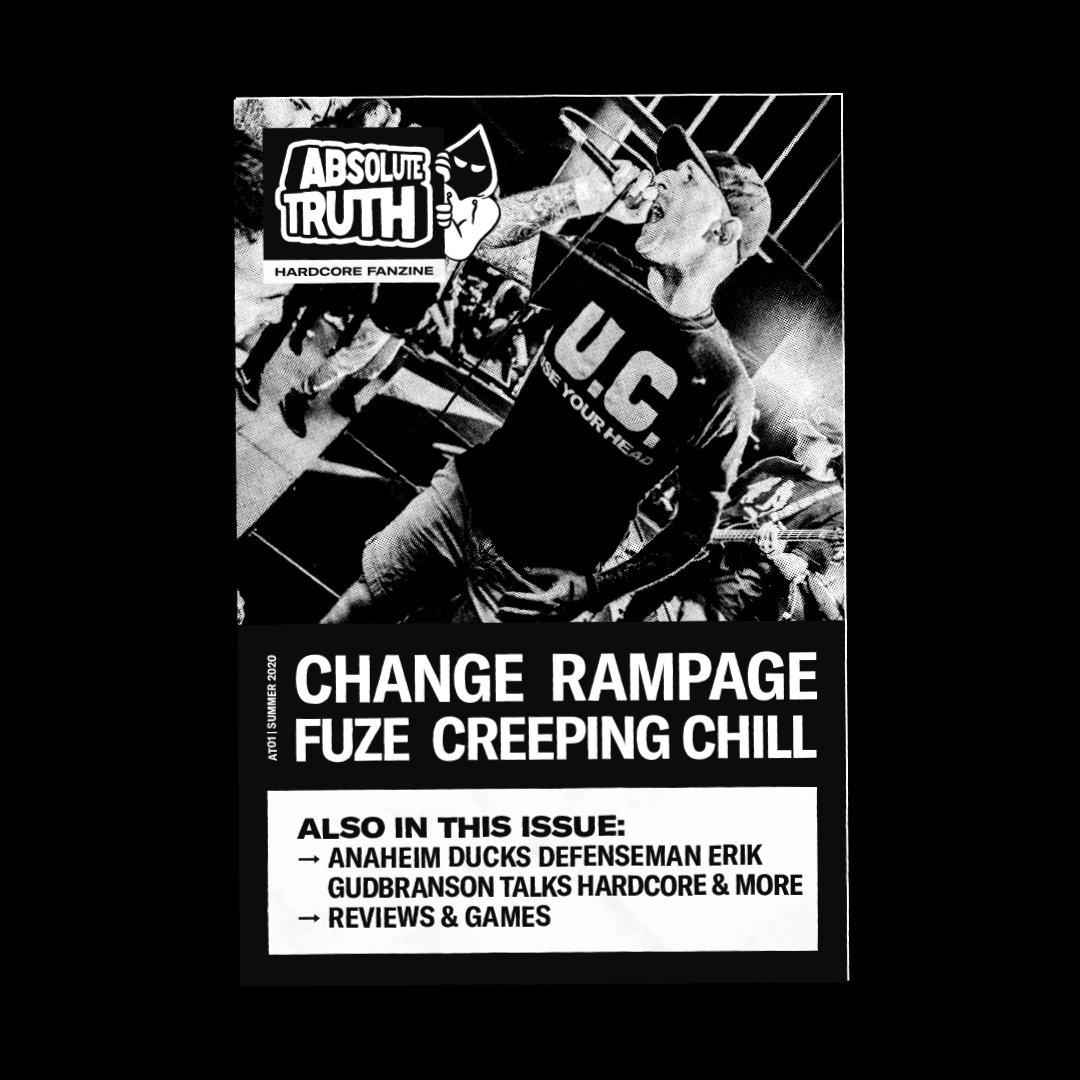 Absolute Truth Hardcore Fanzine Issue 1
$5.00 CAD
6.5" x 9.5" | 36 pages | Black & White
Interviews with Aram Arslanian of Change, Josh Perrault of Rampage, NHL defenseman Erik Gudbranson of the Anaheim Ducks, Dereck Burns of Calgary's FUZE and the boys from Edmonton's Creeping Chill. In depth record reviews, zine reviews, NYHC crossword puzzle and "Give the Skinhead a Hairdo" drawing game.
Each order comes with an Absolute Truth sticker, a copy of the Dusty Digest AT1.5 one-pager and copies of Do You Know Hardcore #2, #2.5 and #3 one-pagers. Damn!
For orders larger than 6 please contact us at absolutetruthzine@gmail.com